JamBase calls Debra Devi "a supersonic fretburner who writes hauntingly memorable songs, blending the intricacy of a good jam band with the catchiness of vintage power pop." She's recorded with Gov't Mule bassist Jorgen Carlsson, opened for Joan Osborne, Jesse Malin, Ana Popovic, Devon Allman, Joe Louis Walker and Marshall Crenshaw, and performed with Kate Pierson (B-52s),  Cindy Cashdollar and the Matt O'Ree Band. 
On June 22, 2022, Devi released a live EP, Jamification Station Vol. 1, that captures her powerful live band at full throttle. The EP has reached #5 on the Relix/Jambands.com Radio Chart Top 30. 
Devi produces her own records, working with legendary mixer Sylvia Massy on her previous EP, A Zillion Stars Overhead, with Jorgen Carlsson of Gov't Mule on bass. 
Devi's growing acclaim as "one of the most remarkable guitarists on the East Coast." (Good Times) has led to festival dates from Memphis to Montana. Devi is the first female guitarist to endorse Homestead Amplifiers, which builds custom amps for Gov't Mule, Gary Clark Jr. and Jimmy Herring. She is also a Fender and Shubb Capo artist.  
Devi is the author of the popular book, The Language of the Blues (foreword by Dr. John) which won the ASCAP Deems Taylor Award. The book is blurbed by Bonnie Raitt, Joe Bonamassa, Hal Willner, Ministry singer Al Jourgensen, Ed Sanders, Bob Margolin and Jimmy Vivino.  
Devi fell in love with electric guitar as a girl, listening to her teenage neighbor play Led Zeppelin while he worked on his car, and her brother's rock albums. "I always sang the guitar solos, instead of the lyrics," Devi says. Growing up in that Milwaukee suburb, though, she got the message that only boys played in bands.  
When she saw Bonnie Raitt perform in college, Devi couldn't stifle her longing to play anymore. She bought a Fender Mustang at a pawnshop and moved to NYC. There, Devi joined various bands, touring the US, Canada and Europe.  
As a solo artist, Devi created a classic rock sound that enables her to indulge her love of guitar solos. Devi's self-produced debut, Get Free (True Nature Records/Redeye), received raves from Vintage Guitar, Jambase, Marie Claire (Italy), Guitar International.
Devi returned to the studio to produce her Wild Little Girl EP. "Wild LIttle Girl reflects my desire to encourage girls and women to be creative and free, and fulfill their potential," Devi says.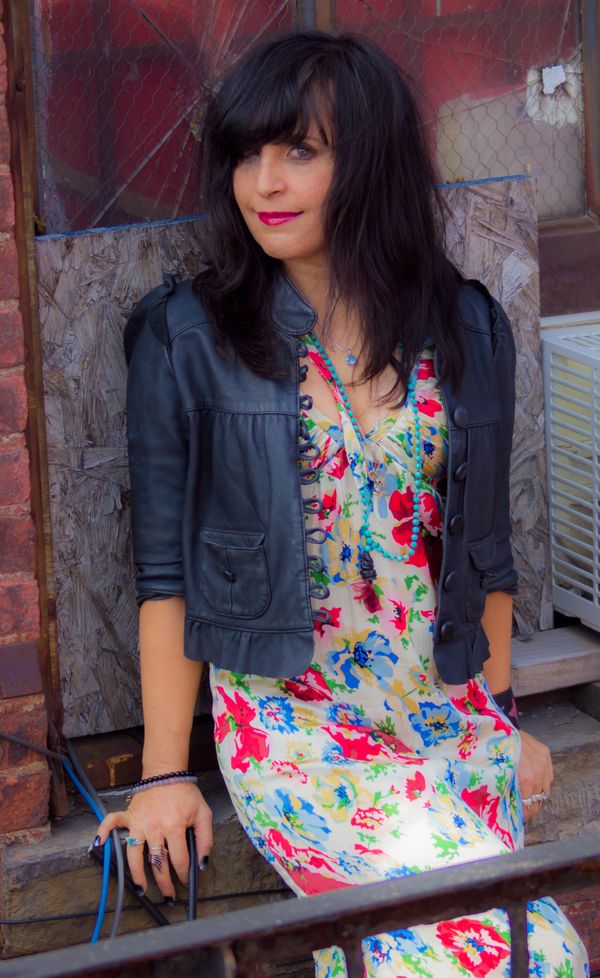 "

A supersonic fret-burner who writes hauntingly memorable songs, blending the intricacy of a good jam band with the catchiness of vintage power pop."
— JamBase
"

Devi references the '60s and early '70s with an understated retro vibe,but instead of sounding dated, her sound comes across as timeless."
— Hardrock Haven
"

Devi leads a ferocious guitar-driven band equally adept at sprawling psychedelic jams and terse, soulful rockers. "
— New York Music Daily